LIFE INFUSION
Intensive treatment of waste effluents and conversion into useful sustainable outputs: biogas, nutrients and water
Recover energy, nutrients, and water from the landfill leachate and organic fraction municipal solid waste (OFMSW) liquid digestate.
Reduce the environmental impact of OFMSW liquid digestate and landfill leachate generated in MSW treatment facilities.
Disseminate the results of the project to other regions and extend the process to other sectors with similar effluents.
Demonstrate social, economic, technical, and environmental feasibility of the INFUSION solution.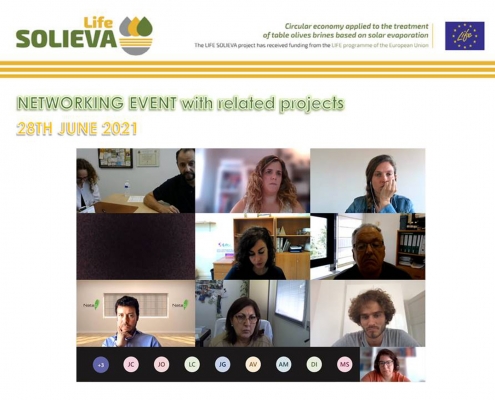 https://lifeinfusion.eu/wp-content/uploads/2021/06/NEW-28-june-2021.jpg
1130
1500
WEB
https://lifeinfusion.eu/wp-content/uploads/2021/07/image012.png
WEB
2021-06-23 09:02:00
2021-08-24 07:27:14
Life Infusion at the networking event organized by Life Safe T Water project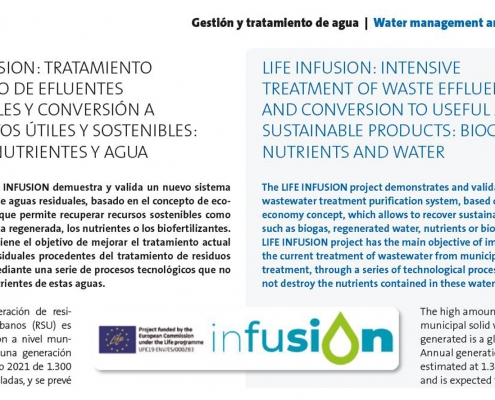 https://lifeinfusion.eu/wp-content/uploads/2021/07/new17june2021.jpg
888
1500
WEB
https://lifeinfusion.eu/wp-content/uploads/2021/07/image012.png
WEB
2021-06-17 09:00:00
2021-11-16 09:39:22
FuturEnviro Magazine publishes an entire article about Life Infusion